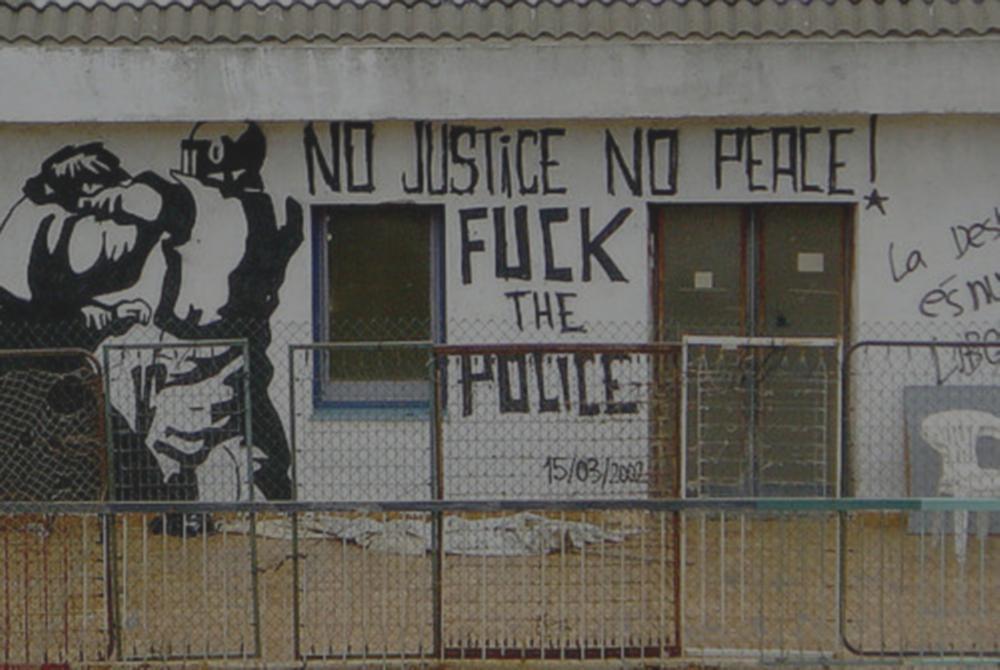 Monday, October 2nd, 6:30pm at Lava (4134 Lancaster Avenue) -
October is a significant month for the anti-police struggle. In June of 1996, a diverse coalition of organizers came together to strengthen the peoples' resistance to police brutality. October 22 was the date selected for a National Day of Protest (NDP) against police brutality and the criminalization of a generation . O22 has been bookmarked for anti-police demonstrations ever since.
This year, the International Association of Chiefs of Police (IACP) is hosting their annual conference at the Pennsylvania Convention Center in Philadelphia on October 21-24th. In response, opposition has called for mobilizations to disrupt the IACP conference .
Philly ABC endorses disrupting the IACP conference and supports diverse community resistance to police terror.
In the spirit of fighting back, we'll be featuring anti-police struggle political prisoners at our upcoming letter writing event on October 2nd, at 6:30pm at Lava . Join us for tasty vegan treats, as we ensure our imprisoned comrades, Alvaro Luna Hernandez , Reverend Joy Powell , and Josh Williams , know they are not forgotten. We will also be signing birthday cards for political prisoners with birthdays this month – Skelly Stafford (October 3rd), Jamil Al-Amin (October 4th), Mike Africa ) (October 6th), David Gilbert (October 6th), Malik Smith (October 8th), Seth Hayes (October 15th), Jalil Muntaqim (October 18th), and Eddie Africa (October 31st). If you cannot make it to the event, consider dropping one or more of them a line this month. This time is also dedicated to the hundreds of lives lost to badge-wearing, uniformed gang members who kill with impunity.
Brick x brick – wall x wall – free them all!
Philly ABC
– –
Rest In Power Chris Monfort . We'll never forget you.