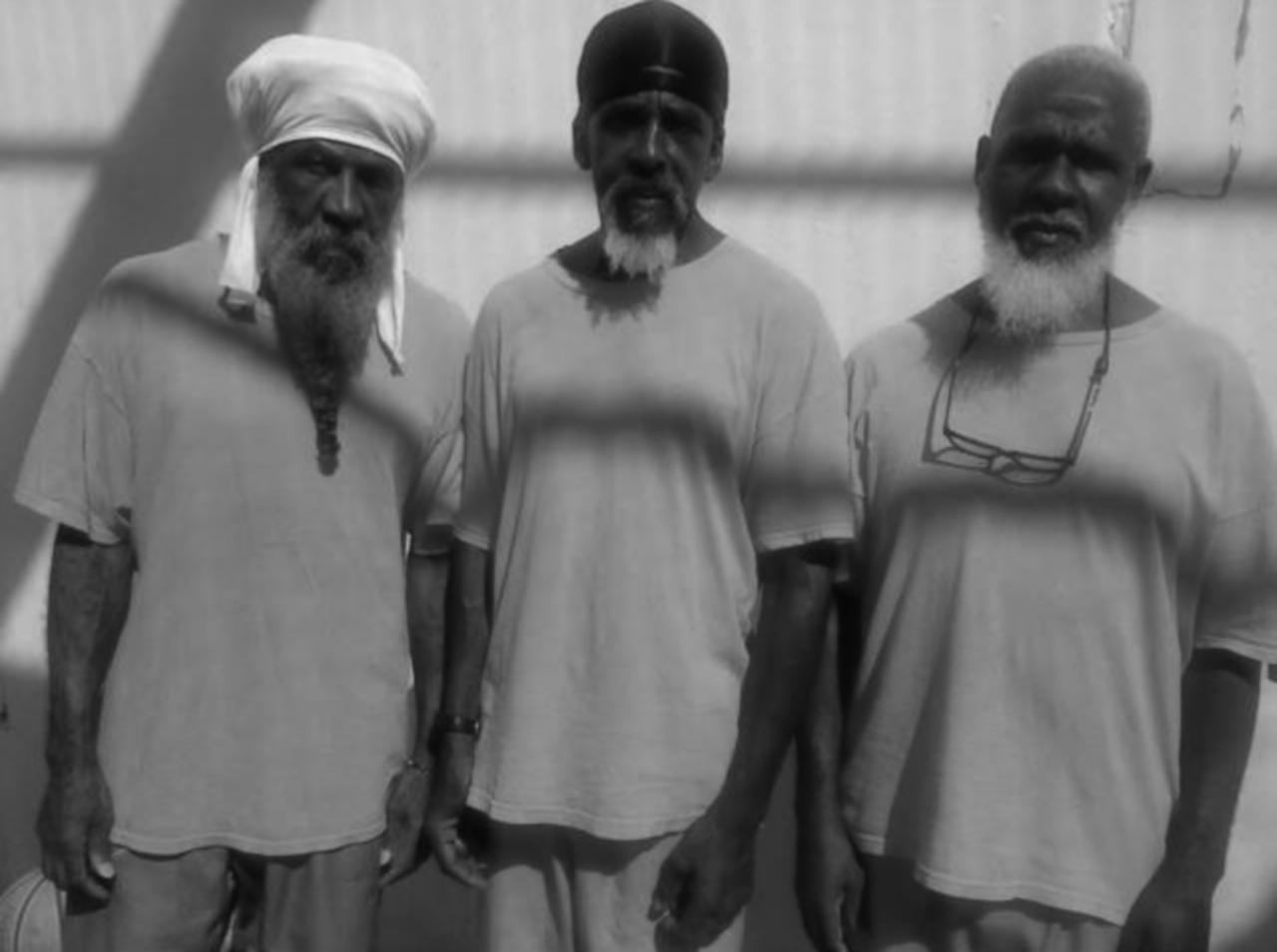 It's time for our monthly letter-writing event again, but this time with a twist as the campaign to free the Virgin Island 3 kicks into high gear. Join us at Lava (4134 Lancaster Ave) at 6:30 pm for snacks and drafting letters in support of the Virgin Island 3 , who have been locked up for 46 years and have just applied for commutation of their sentences by Governor Mapp. Read about the full campaign and how to help more by fax, email and calls.
Like many aging prisoners, they are experiencing increasing health problems and pose NO RISK to the society they've been locked away from for nearly half a century. Because Governor Mapp's term is ending and he is up for re-election this November, now is the time to contact him to urge for commutation of their sentences. This is it; all hands on deck!
How you can help:
Write a letter [ideally mail it the first week of October]
Please start by writing a letter in support of the VI3's application to both: Governor Mapp and Lt. Governor Potter. This is also a good time to urge folks you know who care about social justice to get on board with this campaign!
Suggested letter format:
Governor Kenneth Mapp
Government House
21-22 Kongens Gade
Charlotte Amalie
St. Thomas, VI 00802

Lt. Governor Osbert Potter
Office of the Lieutenant Governor
1131 King Street, Suite 101
Christiansted
St. Croix, VI 00820

Re: Warren Ballantine, Meral Smith, and Beaumont Gereau

Introduce yourself. This could include comments about your job, family or work in the community.

Explain how you know their cases and/or how you may know them personally.

Explain why you are concerned (if you are from the VI, explain how this affects your vote and if you are from elsewhere explain how commuting their sentences would positively influence society or your view of the VI).

Some Issues are:

Length of time in prison
Their deteriorating medical conditions
Aging and getting old
No community threat (example: while they were housed in the St. Croix, they were actually allowed to go out in the community to religious services and to speak to/mentor at-risk youth, sometimes unsupervised, with no issues)

Implore the Governor to commute their sentences. Explain that you understand that he eluded to this before he was elected and at the beginning of his term.

Respectfully end your letter.
When you can, drop one or all of the Virgin Island 3 a note telling them about the actions you took on their behalf. You can also read about the campaign in Malik's own words .
Warren Ballentine #16-047
Tallahatchie Correctional Facility
415 US Highway 49N
Tutwiler, MS 38963
Beaumont Gereau #16-001
Tallahatchie Correctional Facility
415 US Highway 49N
Tutwiler, MS 38963
Meral Smith #16-024
Tallahatchie Correctional Facility
415 US Highway 49N
Tutwiler, MS 38963
At this event, we will also send birthday cards to political prisoners with birthdays in October: Skelly Stafford (the 3rd), Jamil Al-Amin (the 4th), Mike Africa & David Gilbert (both on the 6th), Malik Bey (the 8th), Jalil Muntaqim (the 18th), and Eddie Africa (the 31st).