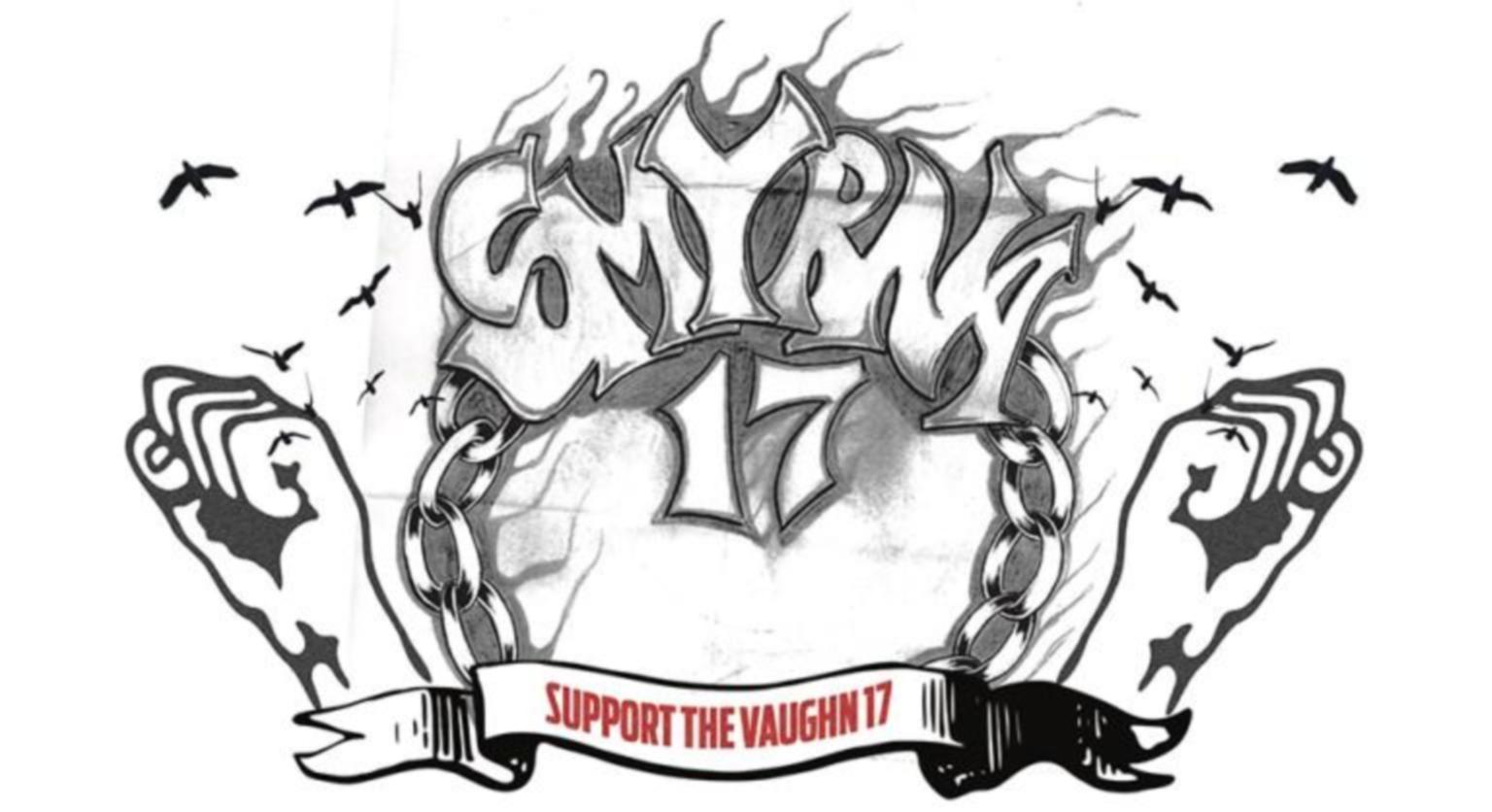 A call for solidarity with the Vaughn 17, currently on trial and to mobilize support outside of the New Castle County Courthouse. Both called for on Monday, October, 22nd.
On February 1st of 2017 prisoners at the James T. Vaughn Correctional Center in rural Delaware took over their unit in C-building; they held staff, released demands to the media, and made it clear that their motivation was not just a result of confinement but also the election of Trump. At the end of their 18+ hour occupation, one guard, Steven Floyd (known by all to be exceptionally abusive) was dead.
On October 17th of the same year, the Delaware Department of Justice charged 16 prisoners with Floyd's murder and two others with riot, kidnapping, and conspiracy. Except for one snitch, all the defendants have plead not guilty and their jury trials will begin on October 22nd, 2018.
On this date, as the state opens its trial against these comrades, we are calling for solidarity actions and to show the Vaughn 17 that they are not alone or forgotten about, and to show the state that the message of the Vaughn 17 resonates loudly throughout plantation society and across its borders.
Join us at the New Castle County Courthouse from 8am-9am on October 22.
In many ways the demands of the Vaughn 17 anticipated the 2018 National Prison Strike, calling for increased wages for their mandatory labor, and the introduction of rehabilitation and education programs. These comrades positioned their struggle inside against the threat posed by Trump's election, which has now been realized in the increasing detention of immigrants and the rise of fascism on the outside. Since the occupation's end, they have been subjected to extreme repression and violence, including beatings and the denial of basic necessities, including having their water shut off. Yet in the face of these hardships and the betrayal, 17 of the defendants are standing together, unwavering in their solidarity.
Against the carceral state and the American plantation!
Freedom and victory to the Vaughn 17!
Resources: