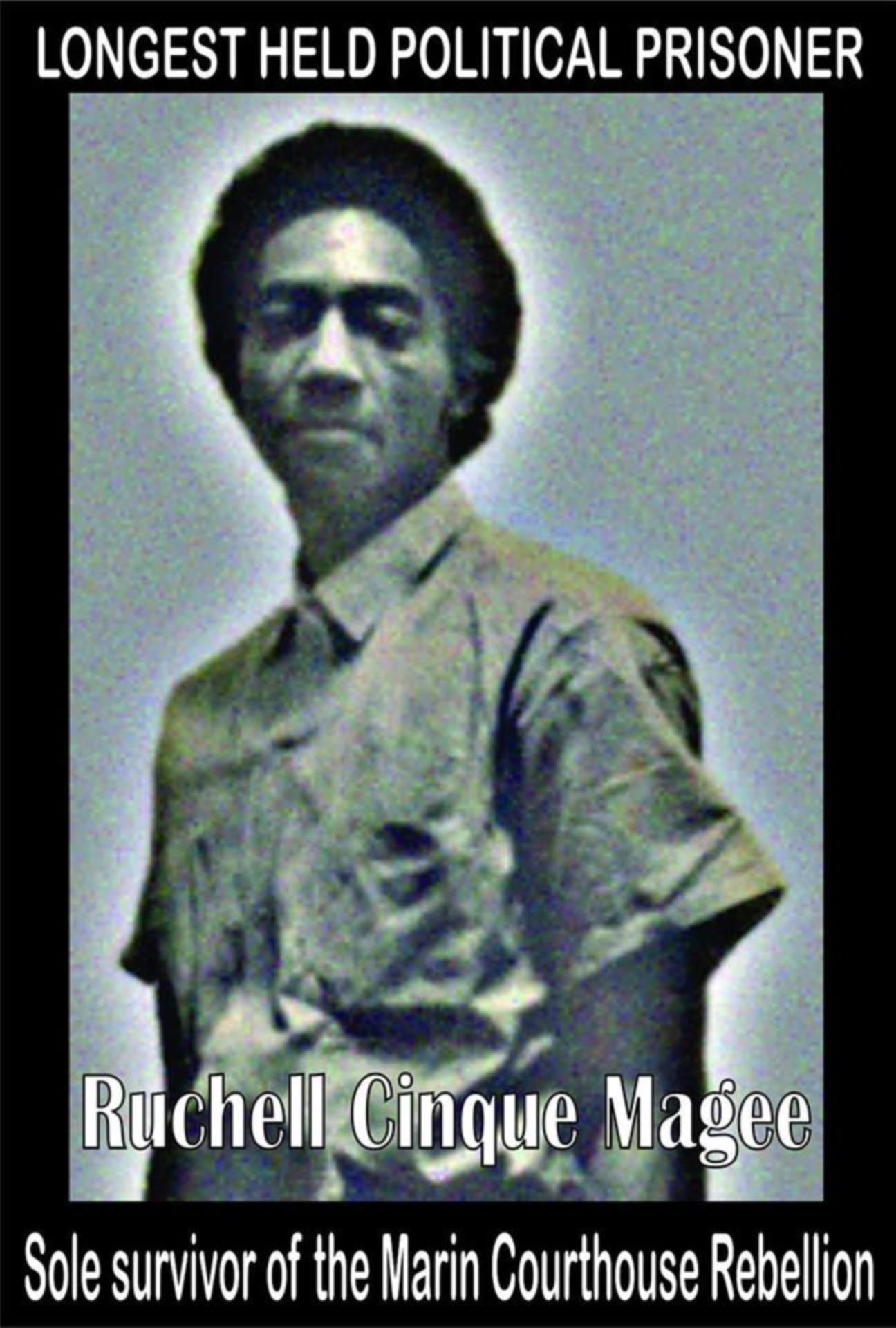 It's almost time for another monthly letter-writing for political prisoners! Join us Monday November 5th, 6:30pm at Lava (4134 Lancaster Ave).
Our November event will feature Black Liberation movement prisoners with California cases. We'll be sending our love and solidarity to Ruchell "Cinque" Magee and Romaine "Chip" Fitzgerald.
Ruchell "Cinque" Magee is the longest held political prisoner in the U.S., having been locked up since 1963. Politicized in prison, he later participated in the Marin County Courthouse Rebellion, the attempted liberation of political prisoner George Jackson. Ruchell pled guilty to the charge of aggravated kidnapping for his part in the assault. In return for his plea, the Attorney General asked the Court to dismiss the charge of murder (Magee being the shooter of Judge Haley). Magee later attempted unsuccessfully to withdraw his plea, and was sentenced in 1975 to life in prison. He has lost numerous bids for parole. He has also worked tirelessly as a jailhouse lawyer, working on his own case and helping many other prisoners win their freedom.
Romaine "Chip" Fitzgerald , born and raised in Compton, California, joined the Southern California Chapter of the Black Panther Party in early 1969 as a teenager who had just been released from the California Youth Authority. He is currently serving 2 life sentences for the frame up of the murder of a security guard and attempted murder of a CHP officer.
We'll also be sending birthday cards to Joshua (Josh) Williams (Nov. 25th). A staple of the Ferguson rebellion, Josh Williams was sentenced to 8 years in prison for his actions in attempting to light fires near a Quick Trip gas station, which others quickly extinguished, during a protest against the killing of Black 18 year old Antonio Martin by police in Berkeley, Missouri on Christmas Eve 2014. Josh, who was 19 at the time of the incident, was charged with first-degree arson, and second-degree burglary for allegedly stealing under $500. He should be eligible for early release (in 2022) after serving six and a half years of his sentence. He was transferred in 2017 to Jefferson City Correctional Center.
As usual, snacks will be provided. We look forward to seeing you there!