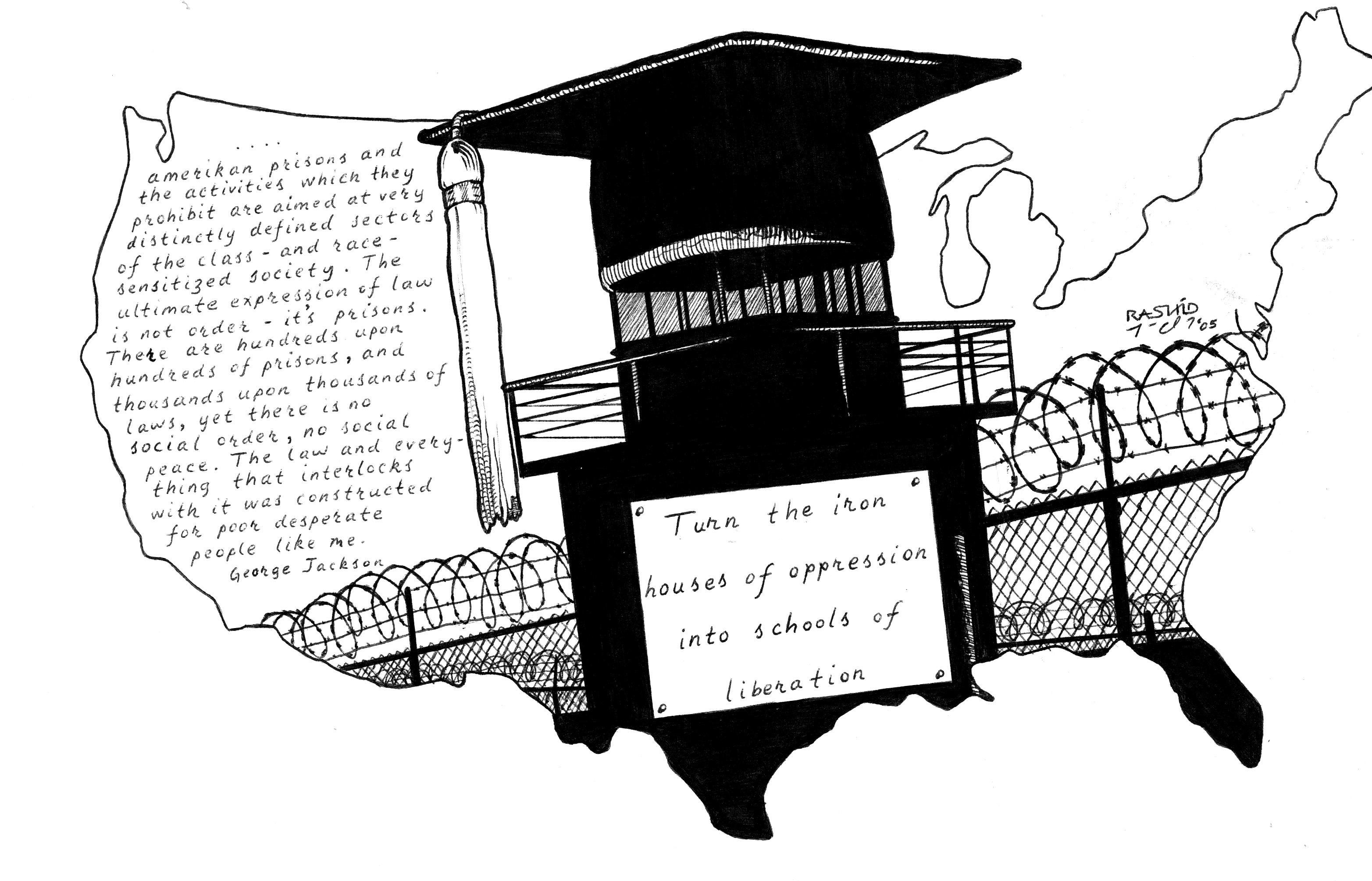 The new year has arrived! As we kick off 2019, let's not forget about the struggles of our incarcerated comrades– those who did not get to celebrate, but instead faced increased scrutiny from the state and continue to be retaliated against for their political beliefs. Such retaliation often comes in the form of transfers to other prisons, providing correctional officials an opportunity to say 'oops, we lost your property,' in addition to an already torturous process of readjustment. In some cases, a transfer is just part of a three-pronged attack. This is where a prisoner has first been brutally beaten by guards, then gets transferred to special prison that will facilitate the next stages of retaliation, long-term isolation and restricted communication.
On Monday January 7th, 6:30pm at LAVA, join us in sending some extra love and support to Kevin "Rashid" Johnson and Eric King, whom are currently facing the hell described above. We're going to let them know 'We got your back!'
Kevin "Rashid" Johnson is a politicized prisoner, co-founder of the New Afrikan Black Panther Party-Prison Chapter (NABPP-PC), and prolific artist . In his own words:
Because I struggle to give a voice and human face to and to publicize abuses suffered by my imprisoned peers, help them challenge their mistreatment and work to educate them on their human rights and true role within Amerika's overall exploitative, oppressive and racist political-economic system, officials have always aimed to isolate me from them.
On top of 18 years of solitary confinement, Rashid has also been subjected to several retaliatory transfers since 2012, each time meticulously documenting prison abuses so that outside supporters can better hold prison officials accountable for their actions against prisoners. On November 3, 2018 he was transferred yet again to Indiana where he now is. Let's send him some love and show Pendelton CI how much outside support he has.
Eric King is a vegan anarchist who was arrested and charged with an attempted firebombing of a government official's office in Kansas City, MO. Eric allegedly threw a hammer through a window of the building and then threw two lit bottles inside, though both failed to ignite. He was identified as a suspect by local police because he had previously come under suspicion for anti-government and anti-police graffiti, and is allegedly involved with the Kansas City Fight Back insurrectionist collective. Eric accepted a non-cooperating plea agreement to a federal felony charge that carries a sentence of 10 years in prison. He has since been attacked for his politics, taken from his family, and sent to Leavenworth. He has been in total isolation for months now without any disciplinary charges filed. The BOP wasn't successful at trying to build a new case against him so they are enacting revenge trying to send him to a Special Management Unit (SMU) one of the most horrible programs in the BOP. Eric and his family can use all the love and support we can offer right now.
Please note: If you are writing from home, neither Rashid or Eric can receive letters on colored paper or in colored envelopes. We will also be sending birthday greetings to prisoners with birthdays in January: Fran Thompson (the 4th), Jeremy Hammond (the 8th), Abdul Azeez (the 9th), Sundiata Acoli (the 14th), Joe-Joe Bowen (the 15th), and Marius Mason (the 26th).