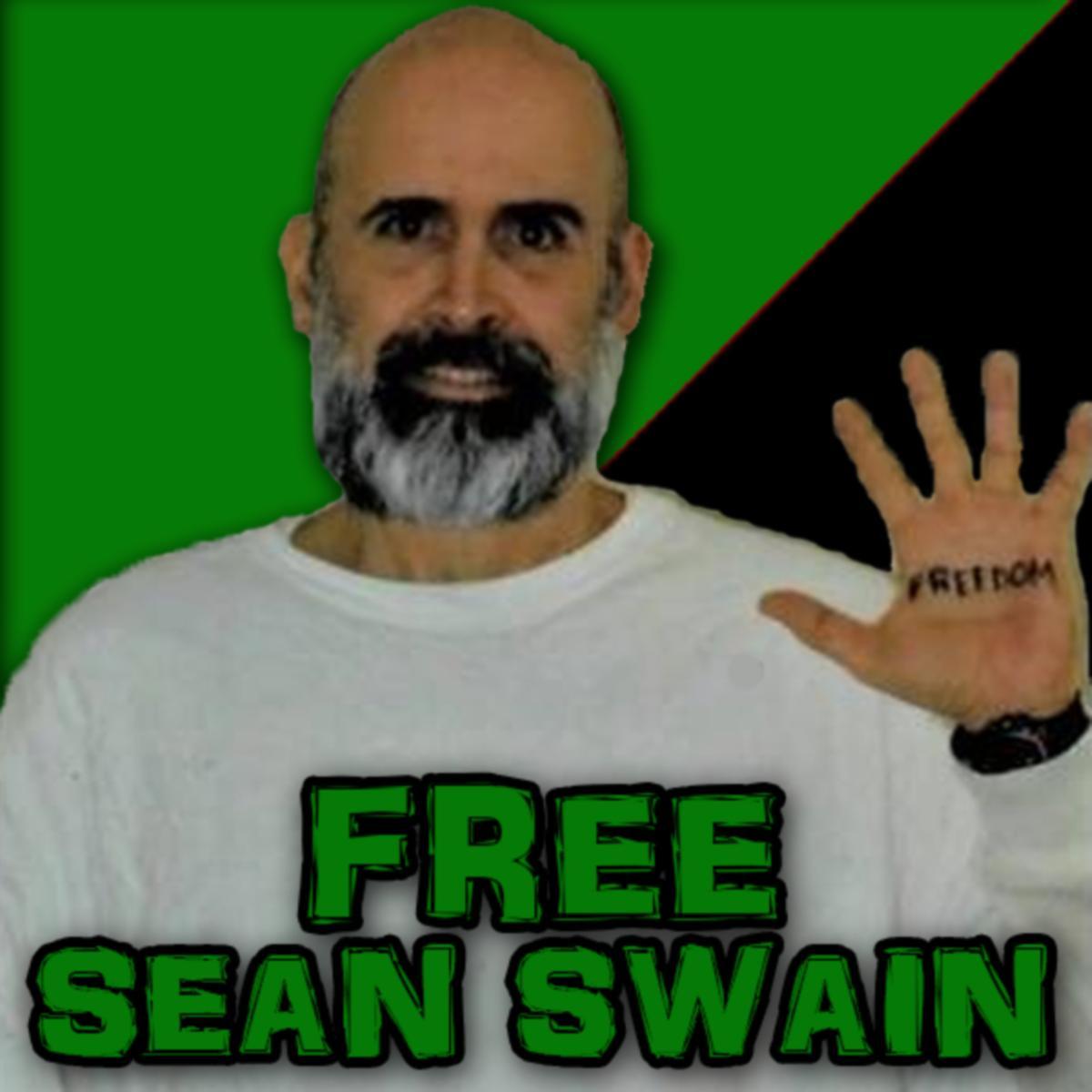 Monday, February 25th, 6:30pm at A-Space (4722 Baltimore Avenue) -
We are at it again with a new location and we've switched from the 1st to the 4th Monday of the month; as always all letter-writing supplies & snacks are provided!
This month we are writing letters to Sean Swain, an anarchist prisoner and jailhouse lawyer who has been held by the Ohio DOC since 1991. Before his incarceration, Sean worked as a union organizer and journalist. A home invasion by the relative of a court official led to Sean's killing that person in self-defense, within his own home. Nevertheless, Sean was convicted of first-degree murder in 1991. Even though the conviction was overturned in 1993, he has still been held ever since. In 2012, Sean was blamed for a disturbance by a group of prisoners calling themselves the "Army of the 12 Monkeys", and since then, he has been held in "supermax" (aka solitary confinement) basically every day.
In spite of his circumstances, Sean has been a huge force for helping fellow prisoners with their cases, and fighting for more livable conditions within the prison walls. He wrote the book "Last Act of the Circus Animals", and also has a semi-weekly segment on "The Final Straw" podcast. Because he dares to push back, Sean faces massive repression by his captors, including repeated harassment and outright assaults. He has had to go on hunger strike many times, just to obtain basic human dignities. In spite of this, Sean has not lost his spirit or his sense of humor, and loves getting mail from comrades on the outside. Drawings, jokes, and solidarity are particularly encouraged (all of his mail is read by the guards, though).
If you are unable to make it to the event, you can drop Sean a line at:
Sean Swain #243-205
Warren Correctional Institute
P.O. Box 120
Lebanon, OH 45036
We will also be sending birthday greetings to political prisoners with birthdays in February and March: Veronza Bowers (Feb 4th), Kamau Sadiki (Feb 19th), Oso Blanco (Feb 26th), Ana Belen Montes (Feb 27th), Joy Powell (Mar 5th), Andrew Mickel (Mar 13th), Ruchell Magee (Mar 17th), and Jaan Laaman (Mar 21st).