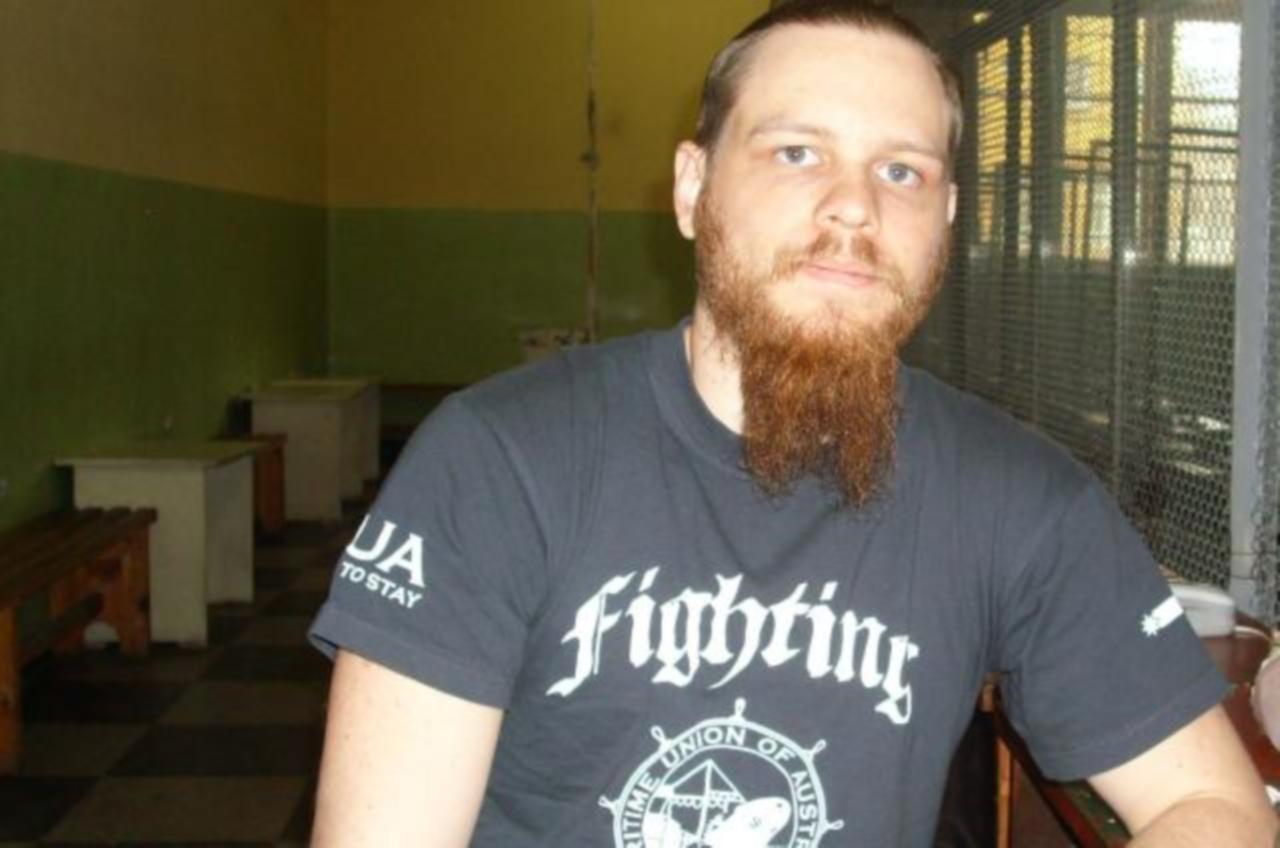 Monday March 25th, 6:30pm at A-Space, join us in sending some extra love and support to international anti-fascist prisoner Jock Palfreeman !
In December 2007, Jock intervened when he witnessed a gang of 15 fascists chasing and attacking two young Roma boys. Jock ran to the boys' aid, and did his best to keep the fascists at bay by waving a knife at them but they attacked him. Jock was left with nowhere to run and had no choice but to defend himself. One of the nazis was stabbed and killed, another was injured. The Roma boys ran away.
Jock has since been tried and sentenced to 20 years imprisonment for murder and attempted murder. The dead nazi's father is well known in Bulgaria and at the funeral there was a mixture of judges, police and politicians. Jock's trial was (not surprisingly) a complete sham – yet another example of corruption and secret handshakes in the judicial system. The prosecution's case was built on the witness statements made by the other nazis that were there that night, all claiming that Jock randomly attacked the group and chased them with the intent of killing somebody. Key people and possible witnesses for Jock's defense were never interviewed by police and the CCTV footage from the scene suspiciously went missing. Many of the statements made at the time were not the same as the statements submitted to the court by the prosecution.
As chairman of the Bulgarian Prisoners Association, Jock has provided support for other prisoners since 2012. The Association is the manifestation of the collective wills of prisoners in Bulgaria and shows their intensive and organized struggle to combat the corruption of the penitentiary institutions.
We will also be sending birthday cards to the following U.S.-held political prisoners with birthdays in April: Chuck Africa & Delbert Africa (April 2nd), Chip Fitzgerald (April 10th), and Mumia Abu-Jamal (April 24th).