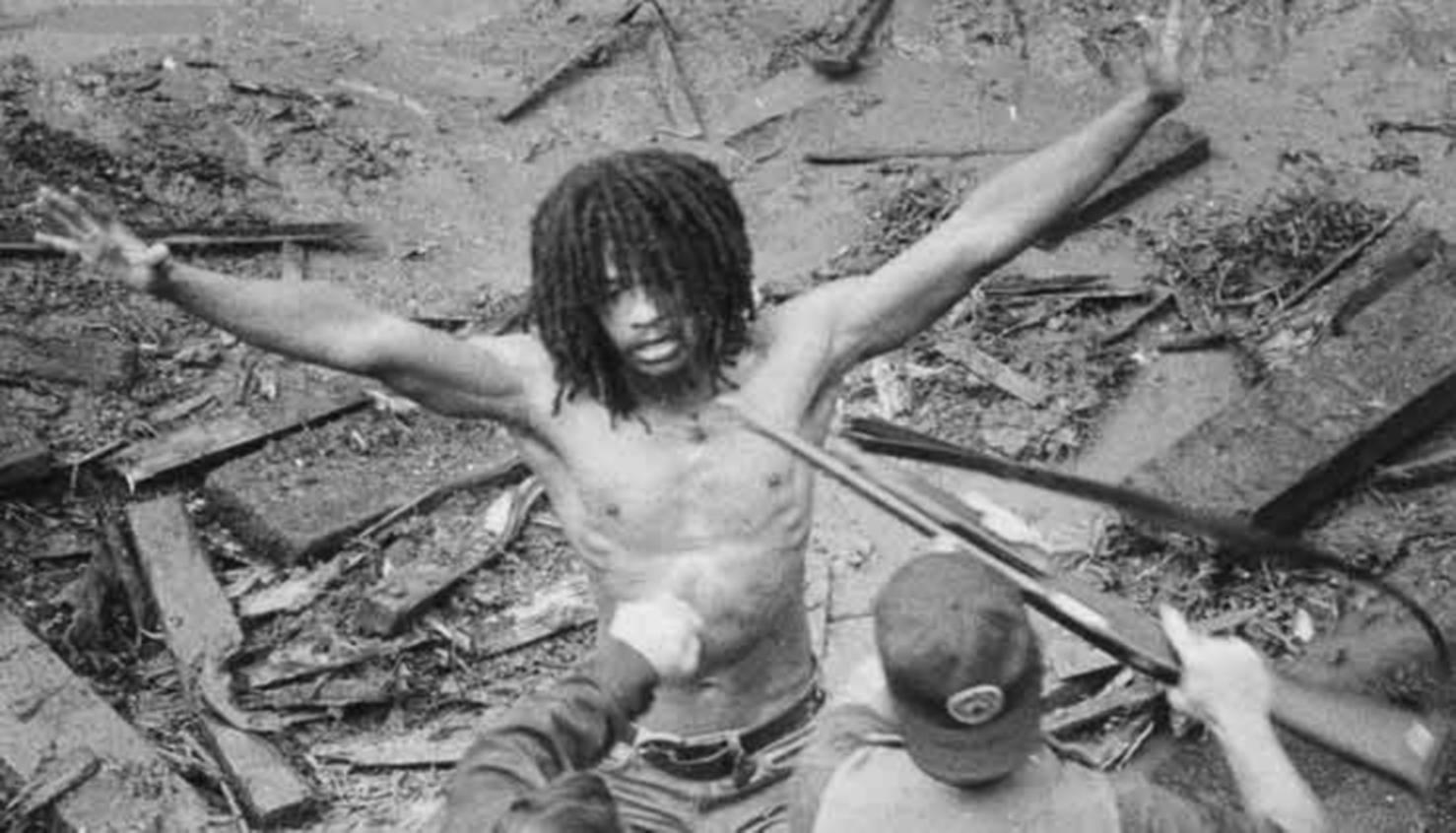 Monday, July 22nd, 6:30 pm at A-Space (4722 Baltimore Avenue) -
Chuck Sims Africa and Delbert Orr Africa are two of the longest held political prisoners in the world, having been in prison for over 40 years. They are the last two of the MOVE 9, incarcerated since 1978, after a siege in the Powelton Village by the Philly PD that led to the death of a cop. Despite eyewitness testimony and forensic evidence indicating the cop was shot by other police, 9 people, including Chuck and Del, were sentenced to 30-100 years. Merle and Phil died in prison under suspicious circumstances, and Debbie , Mike , Janet , Janine , and Eddie were recently paroled. Del just won the appeal he submitted for the 5-year parole hit he got in 2017 – he will have a parole hearing this September, which you can support by signing this petition . Chuck has been battling cancer inside prison and is the next up for parole in November. Please also sign his petition . While last year's Running Down the Walls 5K supported MOVE 9 members in prison, proceeds from this year's event will go to their post-release support.
History
Since the early 1970's, the MOVE organization has been the target of some of the most brutal policing in the history of Philadelphia. The MOVE lifestyle, along with their determination to defend it, have brought to the forefront many issues of social and racial inequality, and done so in ways that can't be whitewashed, painted over, or ignored.
Chuck grew up in West Philly, joined MOVE in 1973, and is the brother of Debbie Africa, the first of the MOVE 9 to be released on parole last year. Delbert is originally from Chicago, and was a member of the Black Panther Party for several years before joining MOVE in 1970. During the 1978 siege, Del was brutally beaten by police after surrendering, the photos of which have become somewhat iconic images of the greater struggle.
As always, all the letter-writing supplies and light snacks will be provided. If you can't join us, you can write to them at:
Smart Communications/PADOC – Charles Sims Africa #AM4975
SCI Dallas
P.O. Box 33028
St. Petersburg, FL 33733
Smart Communications/PADOC – Delbert Orr Africa #AM4985
SCI Dallas
P.O. Box 33028
St. Petersburg, FL 33733
We will also send birthday cards to U.S. political prisoners with birthdays in August: Eric King (the 1st), Bill Dunne (the 2nd), Hanif Bey (the 6th), Dr. Mutulu Shakur (the 7th), Russell Maroon Shoatz (the 22nd), Dr. Rafil Dhafir (the 24th), and Ronald Reed (the 30th)