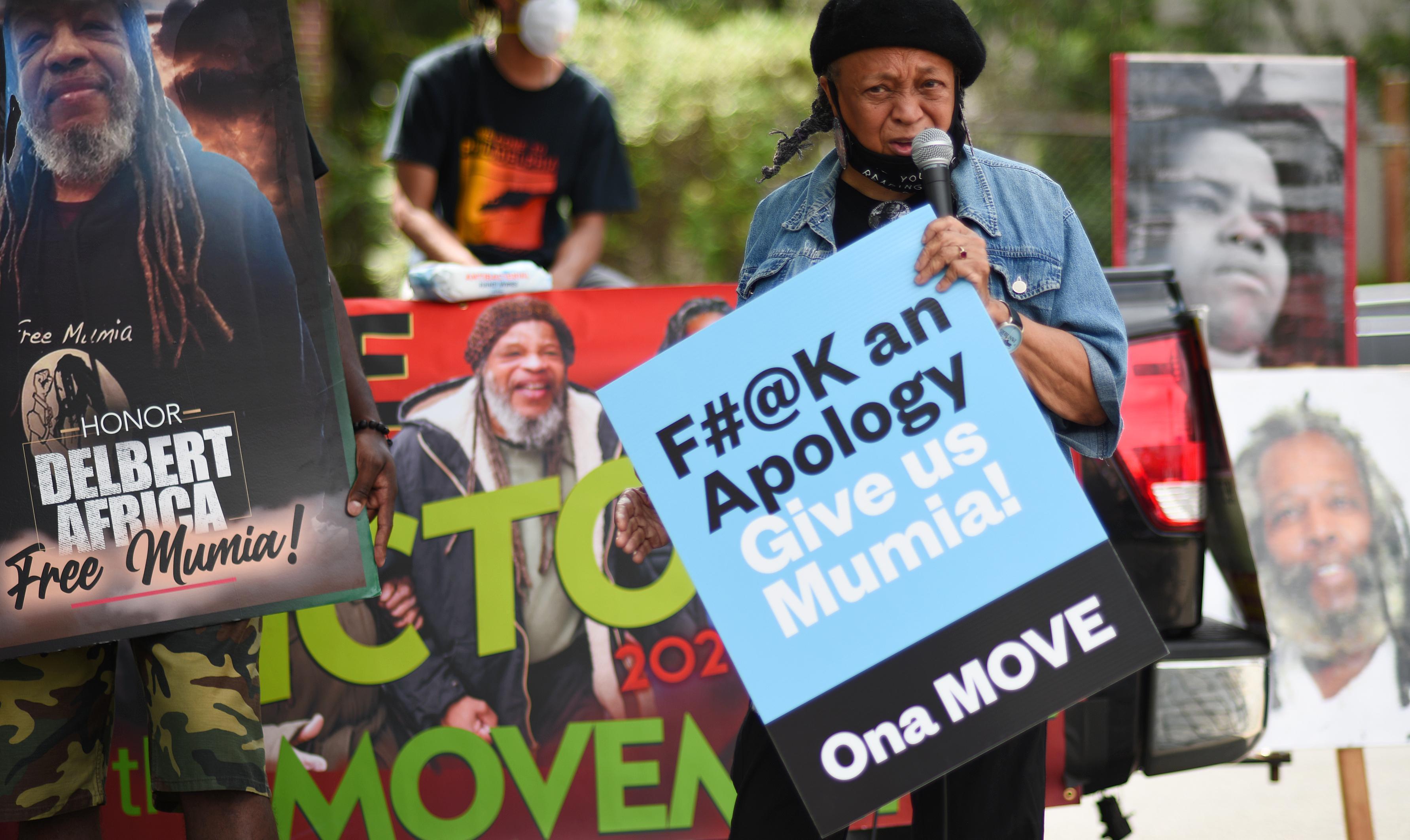 Rest in Power, Del!
Reporting back from the August 8, 2020 tribute to Delbert Africa, we wanted to share some images and video from the event as well as what Del meant to members of Philly ABC.
We corresponded and visited with Del and all remaining Move 9 prisoners (#RIP Merle Africa - 1998) from 2013 to after their release from prison. They maintained the great physical shape that the group was known for, to the best of their ability, inside prison for 4 decades. Delbert's normal workout for most of his time in SCI Dallas included running on a treadmill that other prisoners respectfully called "Delbert's Treadmill" and reserved for his use. He laughed when telling us 'I never told them to save it for me.'
Over the years, Del and other Move prisoners witnessed PA DOC conditions get progressively worse. While funding for basic necessities and important programs were getting cut, there was corrupt spending and overcrowding. Del commented on how he saw an article about the laws regarding the minimum cage size for dogs in overnight boarding kennels in PA - the dimensions of which were LARGER than the size of a cell they put two people in! Prisoners used to be able to work/farm food locally, but around 2010, PA DOC instituted what they call a "heart healthy diet" with the main distinction being smaller portions of the poorer quality food. Therefore, it seems to be a euphemism to couch another way to slim down the budget.
At the same time these cuts were taking place, Del had seen an extravagant amount of money spent on new fencing, new camera systems, nonworking and disabled ion testers, a nonworking fire alarm system, big screen TVs that never made their way out to the unit floor, etc.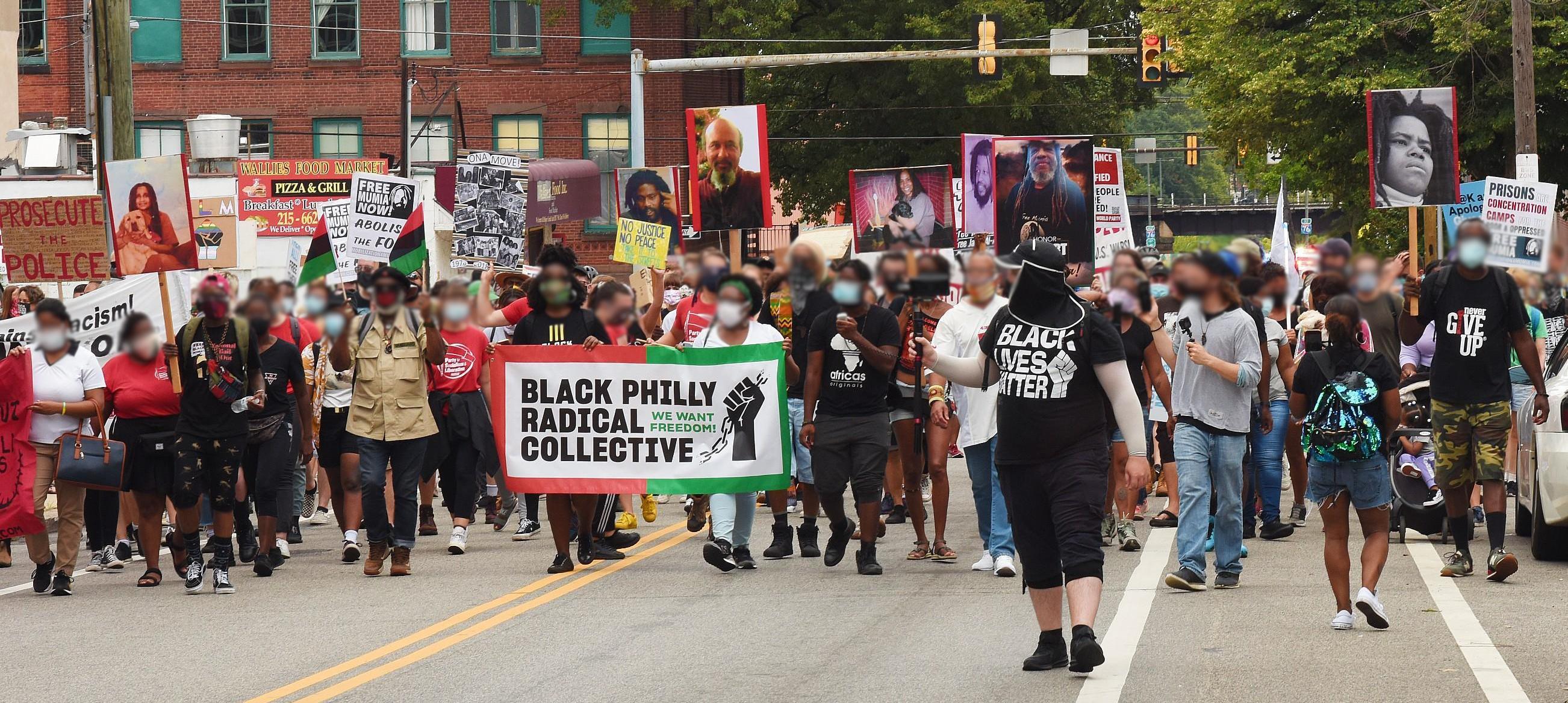 Del and Phil Africa (#RIP - 2015), cellmates for many years, organized for the benefit of other prisoners, such as dietary improvements, yard privileges in cold weather, movies in the SHU, and lighting in "the dungeon" (the hole). Despite being eligible and meeting all requirements for parole during the last 10 years of his incarceration, Delbert was denied parole time after time. He was diagnosed with cancer, yet was held in prison until January of 2020. The only purpose of continued incarceration of aging prisoners, particularly political prisoners like Mumia, is continued persecution.
Over 40 years of state repression, and none of the Move 9 could be broken of their compassion and struggle. The organization exists to dismantle injustice, protect the earth and life. The struggle will live on in tribute to Delbert. #RestInPower friend and comrade, we'll miss you.
- Philly ABC