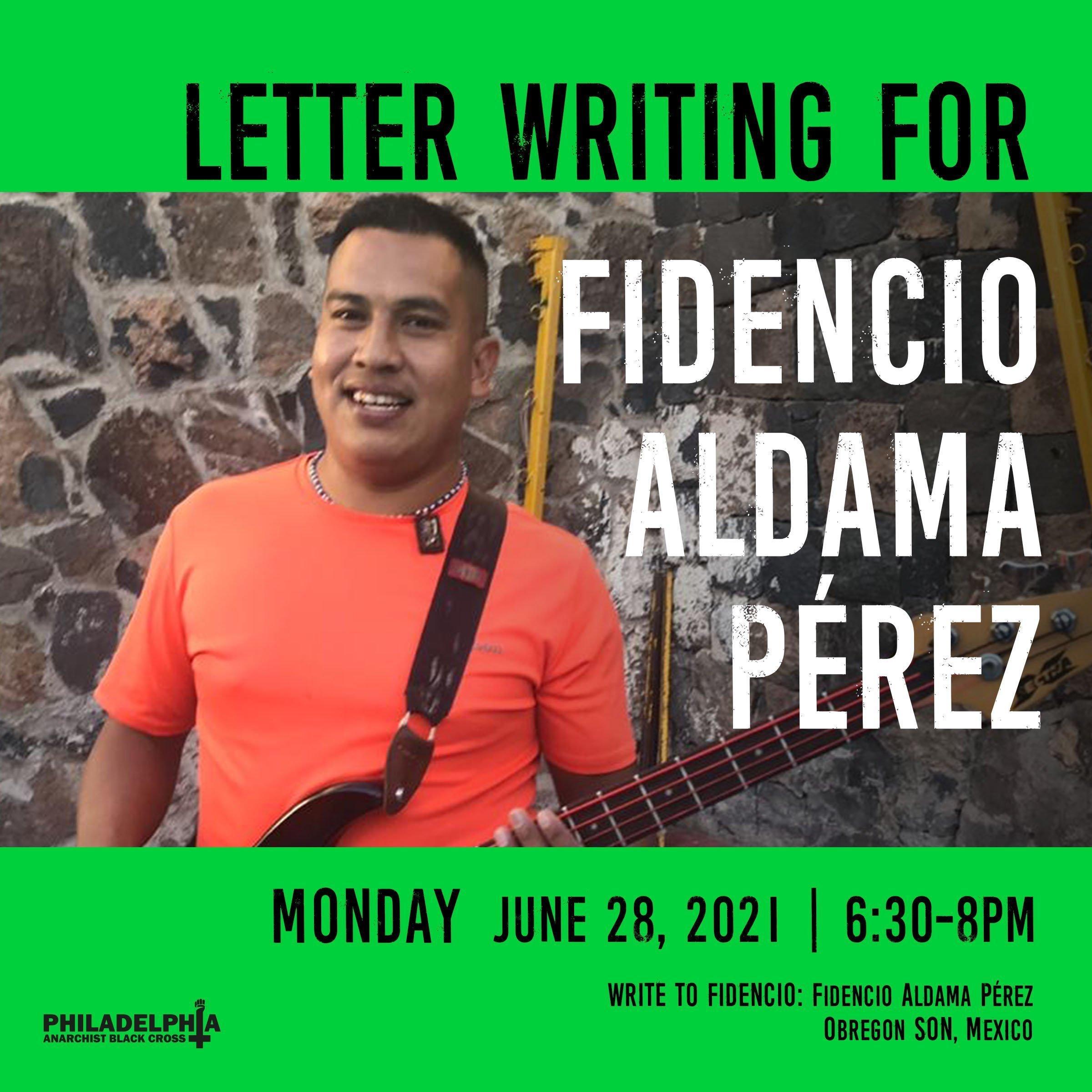 Fidencio Aldama Perez is an indigenous Yaqui land defender and political prisoner from the northern Mexican state of Sonora. He was arrested on October 27, 2016, and later sentenced to fifteen years and six months in prison on trumped-up charges related to a death in the community of Loma de Bácum, Sonora. It is believed that he was targeted due to his support for the indigenous community's opposition to a gas pipeline that was to pass through Yaqui territory.
Before his imprisonment, Fidencio loved playing soccer with his children and the community. His favorite team is C.F. Pachuca. He is a talented singer and musician, playing the guitar, bass, accordion, and flute. He has long been involved in practicing, teaching, and strengthening the culture and traditions of the Yaqui people, including playing guitar in traditional Yaqui ceremonies and participating in communal dances. For Fidencio, his identity as indigenous and Yaqui is extremely important, something he has passed on to his children. His vision is for a Yaqui territory that fully belongs to the Yaqui people and from which no one can be displaced.
Please join us this coming Monday in Clark Park (stone platform near 45th and Chester) for letter-writing and art-making in participation of the international week of letter-writing and artwork in solidarity with Fidencio Aldama Perez!
We will also send birthday cards to a political prisoner with a birthday in July: Gage Halupowski (the 1st).