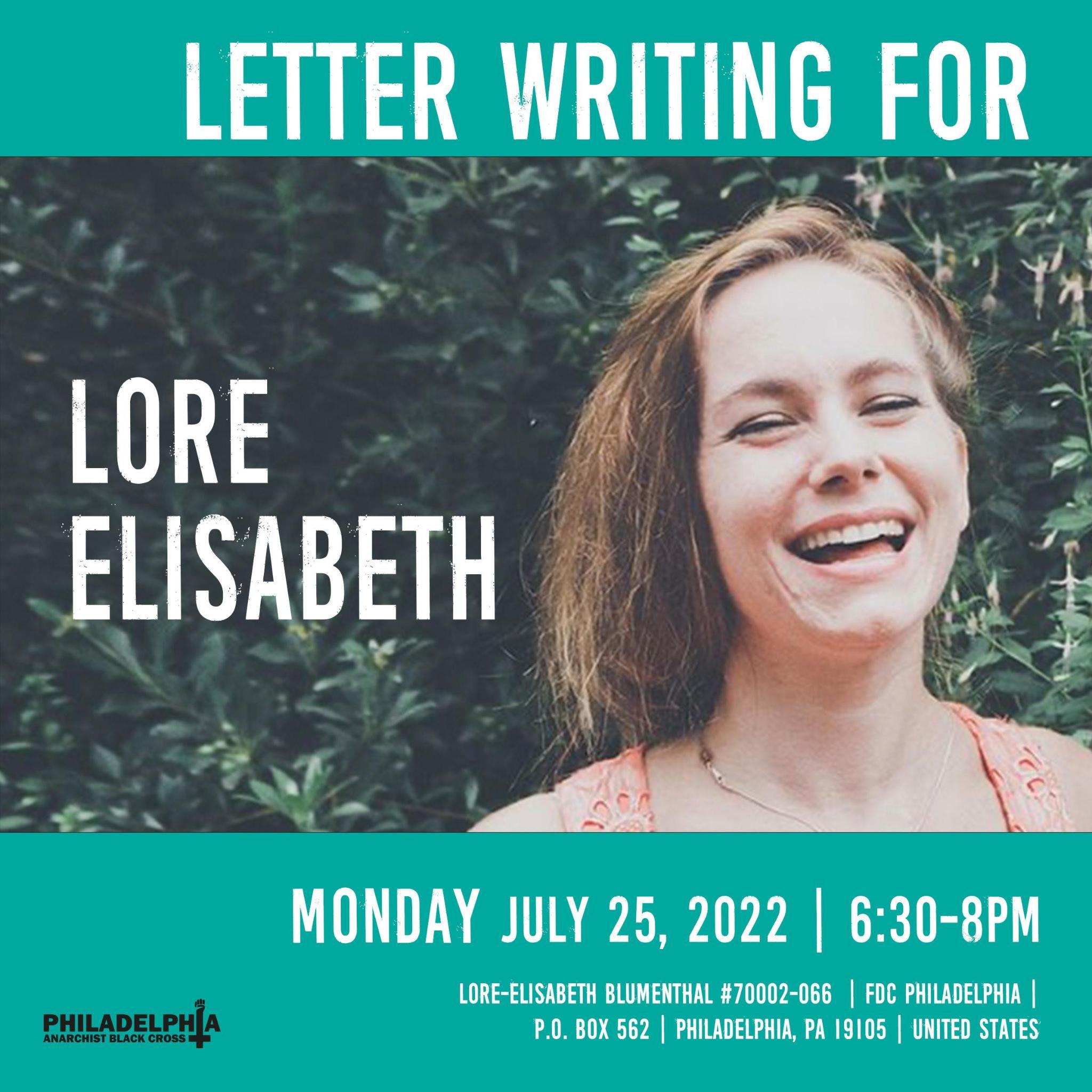 A notorious Trump lackey targeted Lore in June 2020 to be a scapegoat for the demonstrations that empowered Philadelphians against constant police brutality. Lore is known for providing essential, life-sustaining services to the most vulnerable Philadelphians as a care worker. She supports community members who live with HIV and chronic illnesses to access medical and critical care, often at her own expense. She provides regular outcalls to elders and clients who cannot leave their homes as a professional massage therapist. She is the irreplaceable rock of support to her family. Over the last two years, Lore has become a vital source for health information and care to the women hidden in the Bureau of Prisons' Federal Detention Center in Philadelphia.
Join us online as we answer the call from her family and friends to send letters or postcards of support, share all your hope, well wishes, and your good news. Her support site also includes instructions on how to send photos and books .
If you are unable to make it, please drop Lore a line at:
Lore-Elisabeth Blumenthal
#70002-066
FDC Philadelphia
PO Box 562
Philadelphia, PA 19105
We will also be sending birthday cards to U.S.-held political prisoners with birthdays in August: Daniel Hale (the 1st), Eric King (the 2nd), Bill Dunne (the 3rd), Hanif Bey (the 16th) and Ronald Reed (the 31st).