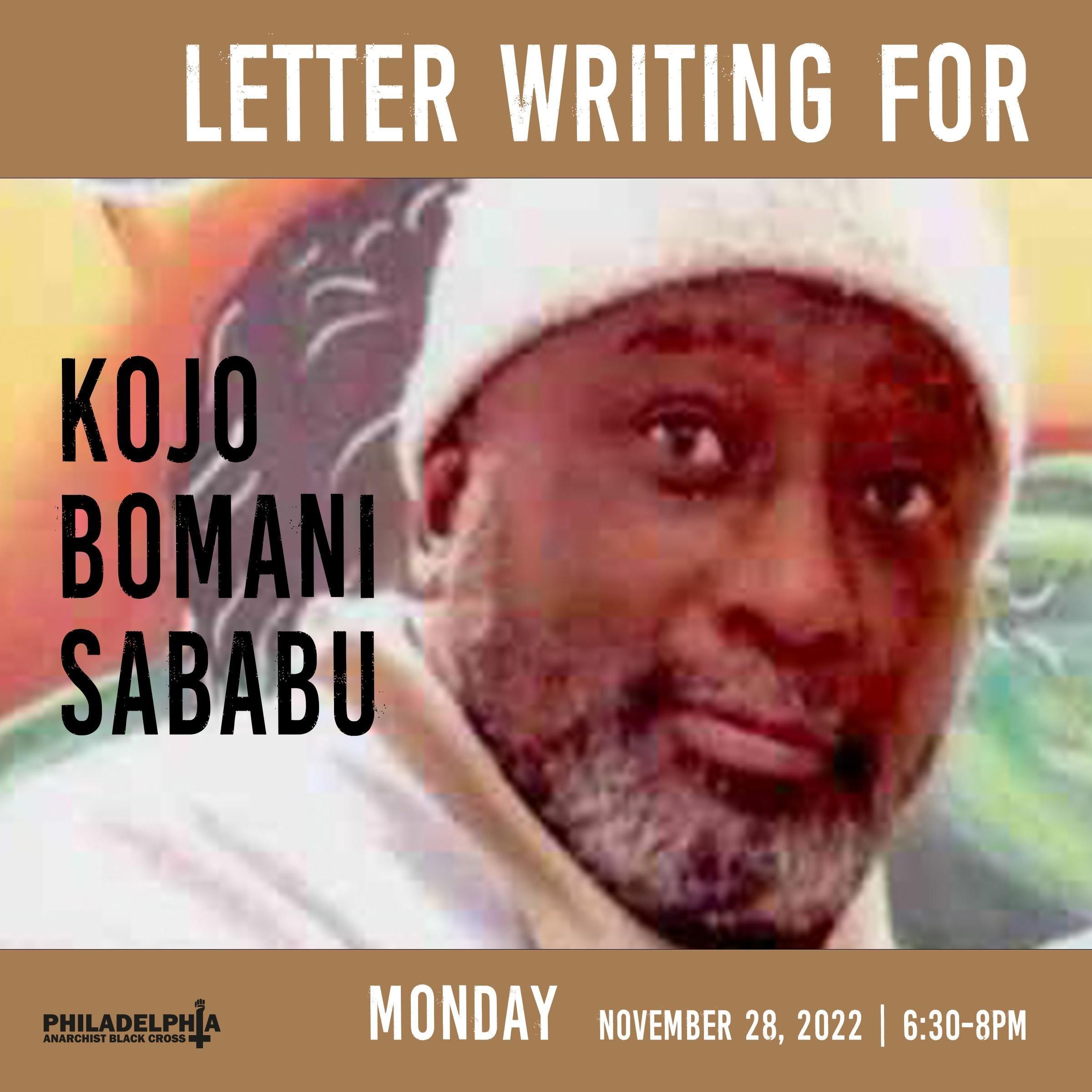 Philly ABC is back with our regular letter-writing events this month featuring New Afrikan Prisoner of War, Kojo Bomani Sababu. He is currently serving time for actions with the Black Liberation Army, and later an attempted escape from prison.
Kojo was captured on December 19th, 1975 along with anarchist Ojore Lutalo during a bank expropriation. He was also charged with the murder of a drug dealer in his neighborhood. He was convicted of seditious conspiracy in 1981 and sentenced to 55 years in prison (until 2045). Then in 1988, he was convicted of conspiracy to escape from the federal prison at Leavenworth with Puerto Rican Independista Oscar Lopez Rivera. He is now scheduled to be released to state prison upon the expiration of his federal 55-year sentence to serve possibly an additional 15 years for this case. Notably, Ojore was paroled and Oscar was granted clemency by President Obama.
Join us this Monday at 6:30pm, at Iffy Books (319 N. 11th St. #3E) as we show Kojo that he is not forgotten! We continue to advocate for our elder freedom fighters serving time for their service to liberation struggles. Snacks and letter-writing supplies will be provided and we will listen to a few short audio recordings of Kojo.
We will also send birthday cards to U.S.-held political prisoners with birthdays in November & December: Josh Williams (November 25th), Muhammad Burton (December 15th), Casey Brezik (December 30th).