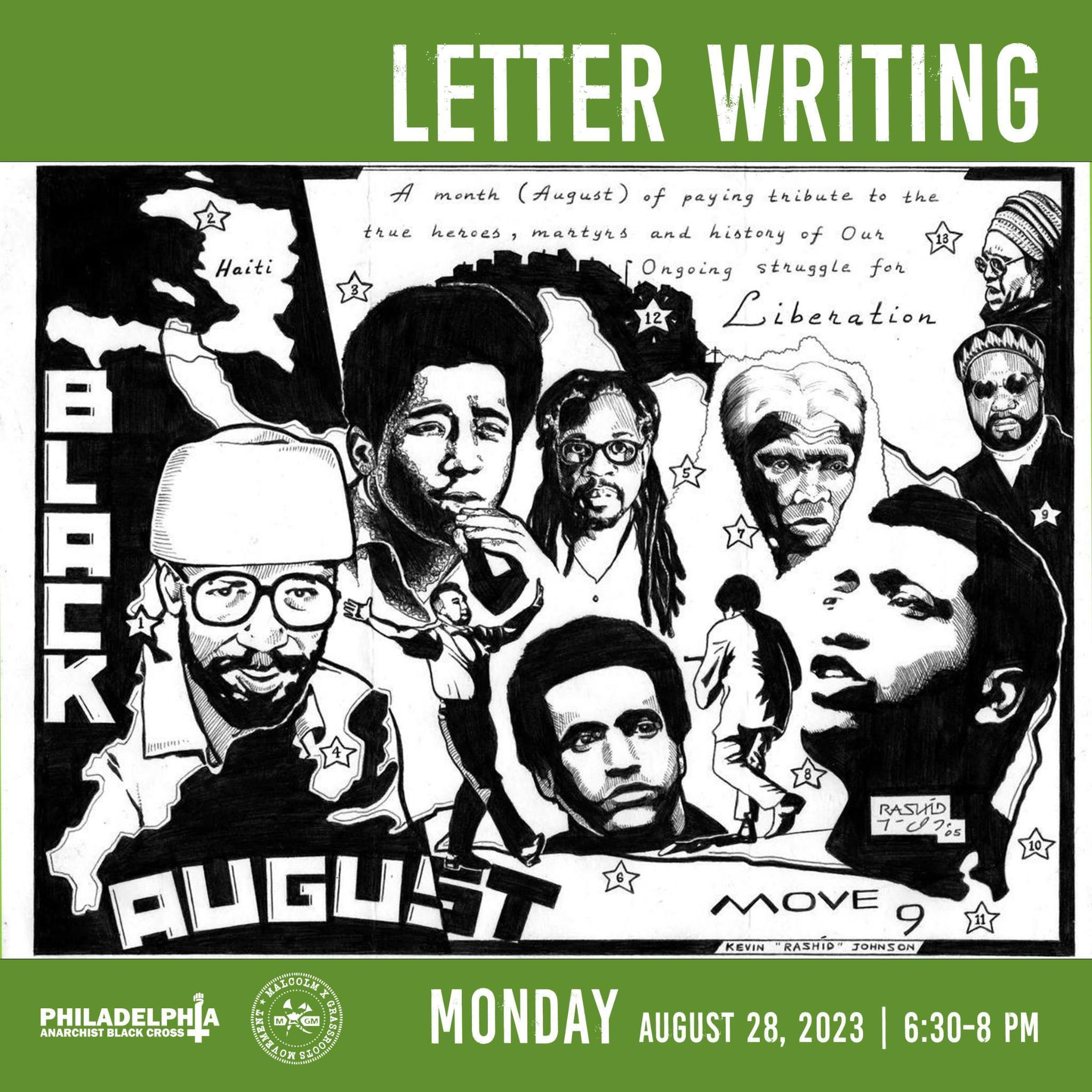 In August 1979, the first official Black August took place when incarcerated people came together to commemorate the deaths of brothers Jonathan and George Jackson, who were killed after the Marin County Courthouse Rebellion (Jonathan in August 1970 and George in August 1971). Prisoners in San Quentin started this tradition of daily exercises to sharpen their minds, bodies, and spirits in honor of the collective principles of self-sacrifice, inner fortitude and revolutionary discipline needed to advance the New Afrikan struggle for self-determination and freedom.
Black August now takes place all month as an invitation to reflect on the history of the Black freedom struggle, to celebrate those who have come before, and to commit to continuing this fight for justice and liberation. We invite you to remember, reflect, learn, and unlearn, by connecting with Black freedom fighters still behind bars and/or donating to the post-release fund of Ruchell Magee –the sole survivor of the Courthouse Rebellion who was just released earlier this month after 67 years of imprisonment.
Join us and Malcolm X Grassroots Movement Philly chapter this coming Monday, August 28th at 6:30pm online as we share a compilation of audio commemorations and inspiration from Black August and take time to send out letters and cards to political prisoners from Black liberation movements.
Download a PDF of the Black August illustration by Kevin Rashid Johnson laid out as a card to print. Check prisonersolidarity.com for Black Liberation prisoners to send cards to.
To get more information on the history of Black August, see an in-depth article on Ruchell, "Slave Rebel or Citizen?" by Joy James and Kalonji Jama Changa. Kiilu Nyasha, one of Ruchell's strongest supporters for decades, wrote this classic: Ruchell Cinque Magee, sole survivor of the Aug. 7, 1970, Courthouse Slave Rebellion.
We'll also encourage sending birthday cards for U.S.-held political prisoners with birthdays in August and September: Bill Dunne (August 2nd), Eric King (August 2nd), Hanif Shabazz Bey (August 15th), Ronald Reed (August 31st), and Leonard Peltier (September 11th).